You save your time
You save your money
You get a professional
10000
Employed professionals
500000
Own database of IT specialists
Popular IT Vacancies
Frontend Developer
Backend Developer
Full stack Developer
Mobile Developer
Game Develope
Data Scientist Developer
DevOps Developer
Software Developer
Web Developer
Security Developer

Team Lead: understanding of the technical side of the project and team management.

Software engineer works with the design, development, testing, and maintenance of software applications.

Solutions architect creates the overall technical vision for a specific solution to a business problem.

A product manager responsible for the strategy, roadmap and feature definition for a product.
OUR CLIENTS
We are happy to work with: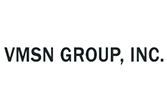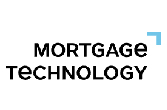 WHAT WE OFFER
OUR ADVANTAGES
More than 17 years of recruitment experience, including IT staff.
Own base of 500,000 IT specialists.
Recruitment worldwide. No prepayment.
Our service has average market cost: 1 monthly gross salary of the candidate.

Just a one time payment of our services.
Monitoring the achievements of employed specialists.
A high warranty period for each IT employee we found.
WHAT OUR CLIENS ARE SAYING
TESTIMONIALS
IT-Search agency completely met our expectation, what is not a simple to do. Every specialist you found for us matched our desired criteria. Your team fully engaged in the job. Thank you for that.
Alex Koloskof -
Director LLSoft
I was really surprised of the cooperation with IT-search agency. We needed qualified IT specialists as soon as possible. Every day influenced on our reputation and financial result. After signing papers all vacancies were closed very fast. My recomendations.
Yaniv Dar -
Co-founder and VP of sales, VY Solutions
We worked with IT-Search agency few times during one year. Every time it was very professional and very fast. No doubt, you are TOP agency. Thank you.
Viktoria Khaukina -
HR Business Partner ICE Mortgage Technology
We worked with IT-Search agency when it was a very difficult situation. We needed 3-4 experienced developers in short terms. Time played against us. After signing all papers we got first specialist at the same day. Thank you for cooperation.
Maria Evita Taurina -
Head of International Talent Acquisition, MateHr